A Personal Note From Liz
The inscription on the back of this 19th century heirloom card reads…
Mother Mine
Mother, my dearest, to you I turn
When life seems fair, or when sad I yearn
For the soothing touch of gentle hands
And the smile of one who understands.
The loving words you've so often said
Are jewels strung on a silken thread,
Jewels so lustrous and rich and rare,
They're locked in my heart and treasured there.​​​​​​​
May is the month we remember mothers… in one way or another. Sometimes it's with celebration… or at the very least, reflection. Mother, after all, was our first experience of food…of love. And, our first battles over food (among other things) were usually with mom. I have noticed that many times, even though mom is no longer in the picture, these battles rage on… causing weight retention, stress, anxiety and self sabotage (to name a few things). Let's face it, "mom" is not an easy gig. Not everyone was cut out to be June Cleaver, "the quintessential super-mom of the 1950's." Sad, but true! Still, we look for that model of "perfection" rather than appreciating the unique gifts that every mother has. Check and see what jewels you can string on a silken thread and lock in your heart this Mother's Day.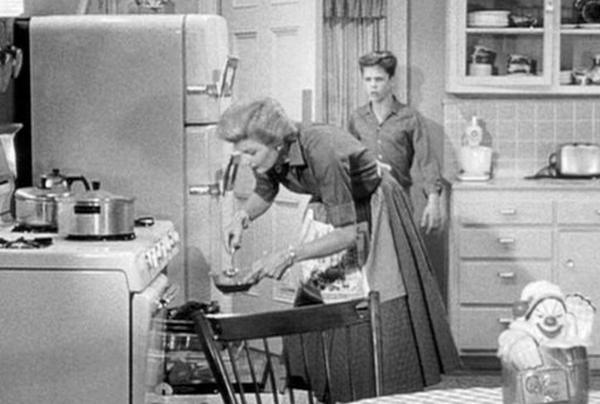 This month, I completed a three year program of study at the Rhys Thomas Institute in New England. I mastered many new skills for healing and made wonderful friends. And I spent time at home in Florida.
​​​​​​​
The latest buzz word among the health-conscious is Eating Clean. It's everywhere – Facebook, Twitter, you name it. And it can actually be confusing. Why? Because frequently, the term is applied to foods which aren't all that "clean"… like sugary smoothies… or protein bars loaded with hidden sugars. Worse, it has become a new way to shame.
The concept of eating healthy, whole, unprocessed foods is not new. Avoiding food additives, preservatives, etc. is common sense. Processing of any kind kills off valuable nutrients and enzymes. Cooking changes the chemistry of food and your body's ability to use it. The less cooking, the better. This approach to eating maximizes your energy. It optimizes your health. It's also more than just a diet. It's a lifestyle. Eating "Clean" means kissing Krispy-Kreme Donuts "good-bye." Still, it can fit most any kind of routine.
So what about this food shaming? I have noticed a kind of snobbery developing around "clean eating." "What? You don't go to Natural Food Nirvana Shoppe for a green grass/mango/celery/avocado/flax seed smoothie every morning?" "Don't tell me you eat meat? Really?" "I only eat gluten-free." "I only eat organic." The implication here is that there is something WRONG with you if you do/don't.
This snobbery has been brewing for a while….I think it may even date back to the natural health food movement of the 1960s, which shunned processed foods for the sake of moral and societal values (rather than health and nutrition issues). Everyone was going "back to the land" and forming food co-ops. Mother Earth News was born, along with Erewhon Foods. A host of guides on how to raise or grow your own food sprang up…many published in the Whole Earth Catalog. It was a part of the revolution and sea change of the time… a stark reaction to the convenience cooking/TV dinners of the 1950's. And there were songs… "Give me spots on my apples but save me the birds and the bees…pleease." This made perfect sense at the time as rampant, indiscriminant use of pesticides was a threat. It still is, by the way. It was during this era that meat became evil and vegetarianism was popularized… with moral overtones. Eventually this concept of eating healthy, unprocessed food migrated to gyms, where it gained momentum among body builders and fitness models. Recently, however, it made the jump into… social media!
So what are the key concepts of Clean Eating? How can Clean Eating help maintain a healthy weight? How does it fit into my Diet FREE Weight Loss Program?
Before I give you the core concepts of Clean Eating, I'll point out that every body on the planet is different! I use applied kinesiology to determine which foods and beverages are suitable ("clean") for each person. This is based on Dr. Peter D'Adamo's work Eat Right 4 Your Type. Based on your blood type and individual testing, Clean Eating may mean plenty of beef and no grains for some or plenty of grains and little meat for others, no dairy for some, plenty of dairy for others. Rest assured, not everyone can thrive or be healthy as a vegetarian, no matter how well intentioned. That being said, here are five tips for Eating Clean:
1. Choose whole, natural, fresh foods. Avoid processed foods.
Processed foods are anything in a box, bag or can. These are the things found in the middle aisles of the grocery store. Shop in the produce section or the farmers' market or join a CSA (Community Sponsored Agriculture). Or, grow your own. It's easier than you think. Frozen veggies are fine as well. Bags of spinach and other greens are fine..and handy. Whole potatoes are fine. Potato chips are processed.
Organic VS non-organic? Caution here. Many times, the Organic label is just a marketing ploy in order to charge more money. Foods that need to be peeled (avocados, pineapples, i.e.) need not be organic to be safe. Ditto most root vegetables. Maple syrup is another example.
2. Choose unrefined over refined foods.
If your body thrives on grains, choose whole grains like brown rice, millet, amaranth, oats and quinoa. Beans and legumes are also important. Use old fashioned oats rather than instant oatmeal. Clean sugars include honey, maple syrup, and dehydrated sugar cane juice.
3. Eat proteins earlier in the day.
Concentrate proteins in meals eaten earlier in the day and at lunch. Protein is an important muscle-builder, and it can also help curb your appetite. Eat lighter at dinner, using more vegetables than meat. This will help your digestive system.
4. Watch out for funky fat, sneaky sugar and MSG.
This is easy-peasy if you've cut out processed foods. Funky fat is anything which has been hydrogenized. Sneaky sugar is high fructose corn syrup (HFC)… and it's in just about everything. MSG (Monosodium Glutamate) and free glutamates are in 80% of processed foods. It causes obesity.
5. Drink more water. Avoid drinking your calories.
Specialty coffees and sodas can tack on an extra 500 calories a day. Avoiding caffeine is also a good idea as its use contributes to human error. Drink more water – 8 to 10 glasses per day. I like adding lemon to it. You can also infuse it with other fruit. For some, whole milk is "clean." For others, not. Herbal teas can also be "clean."
​​​​​​​As for those smoothies and green juices, particularly the ones from the super market… they are mostly laden with hidden sugars, which reading the label readily reveals. Much of it comes from fruit, which is best eaten in its whole, raw state. For some people, investing in a high quality juicer for greens may be a very good idea.
​​​​​​​​​​​​​​
Working with Liz
"No seat belt extender required!" 
​​​​​​​"Liz's work is simple AND transformational.  In just a few short weeks of working with Liz I have noticed a dramatic increase in energy and how my clothes feel. That was evident when I recently took a business trip. At boarding, I always requested a seal belt extender. After I advised the flight attendant of my seat location, I made my way to my seat and sat down, and attempted to buckle myself in. I was surprised that it buckled AND I had room to spare!  When the attendant showed up with the extender I was elated to say, "Thank you, but I don't need it!" Best day ever!  
Lisa Riggi, TheSereneHarbor.com
OK – here's another one of my favorites… easy!!! It makes a very nice, light dessert (with a hint of decadence…always a good thing!)…. or a snack.
INGREDIENTS
2 ounces semi-sweet chocolate, finely chopped
1/3 cup granola without raisins OR Chopped Walnuts
1 large apple, cut into 16 wedges (Braeburn is nice… so are many other varieties.)
HOW I MAKE IT
Place chocolate in a medium microwave-safe bowl. Microwave at HIGH 1 minute, stirring every 15 seconds, or until chocolate melts. You can also melt the chocolate in a double boiler.
Place granola or walnuts in a shallow dish. Dip apple wedges, skin side up, in chocolate; allow excess chocolate to drip back into bowl. Dredge wedges in granola or walnuts. Place wedges, chocolate side up, on a plate. Refrigerate 5 minutes or until set.
When LOVE means MORE…
If you are like many of my clients, LOVE means MORE. And LESS means feeling sad and neglected. We have found a wonderful solution in LIVLIGA china. Scientific research has proven that we eat with our eyes first. Livliga's ingenious design satisfies your eyes without overfilling your plate… so that your body gets the right amount of food. You can finish a meal feeling satisfied rather than stuffed. How cool is that!
livligahome.com (http://www

NULL

.livligahome

NULL

.com/?Click=804%C2%A0)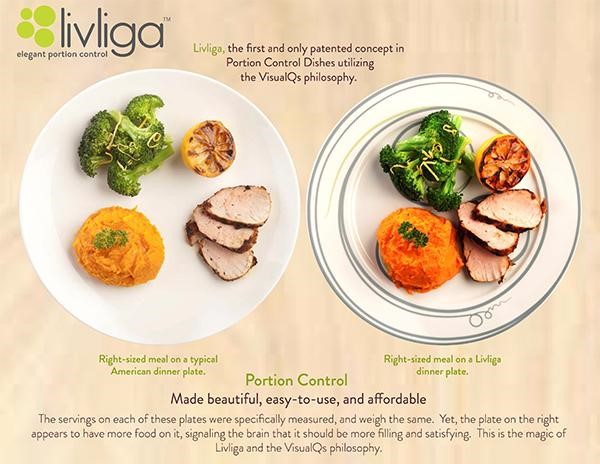 (http://www

NULL

.livligahome

NULL

.com/?Click=804)
Please do forward this to whomever you think would benefit.  If you would prefer not to hear from me, just tell me and I'll take you off the list.  I'll MISS you!
And, I welcome your comments.  E-mail me at liz@lizbull.com.
Cheers!
Liz
Diet FREE Weight Loss – Virtual Gastric Band
Get A Life and A Body You Love!
https://www.facebook.com/Liz-Bull-448443501840772/ (https://www

NULL

.facebook

NULL

.com/Liz-Bull-448443501840772/)
https://twitter.com/LizBullVGB (https://twitter

NULL

.com/LizBullVGB)
https://www.linkedin.com/in/lizbull (https://www

NULL

.linkedin

NULL

.com/in/lizbull)
https://plus.google.com/107921680884703717718/posts (https://plus

NULL

.google

NULL

.com/107921680884703717718/posts)